Daniel and Revelation
daniel and revelation
daniel and revelation
This video presentation is a study of the Biblical books Daniel and Revelation, these are known as the apocalyptic books of the Bible, but this study is different to many other studies in that it includes a mandatory look at the Sanctuary, and the operations of the Sanctuary. This area of study is often overlooked when studying prophecy, and you will in no wise understand prophecy without a clear knowledge of this critical aspect of God' plan for the redeemed soul.
Pastor Stephen Bohr gives this presentation and you will find a brief introduction of Pastor Bohr, and his ministry below.  daniel and revelation
Pastor Stephen Bohr is a Seventh Day Adventist Preacher who is Senior Pastor of the Fresno Central Seventh-day Adventist Church in Fresno California. He is President and head speaker at Secrets Unsealed which is a media based ministry.
Pastor Bohr's ministry can be found here and his Youtube channel here 
Pastor Bohr is an avid writer who who has many free study resources on his website, and is also the author of the following books, "Worship At Satan's Throne, Hidden Sabbath Truths, Prophecy's Dr. Jekyll & Mr. Hyde, Taken or Left?, Futurism's Incredible Journey, and Esperanza Para el Planeta Tierra".
Pastor Bohr was born in Wisconsin but grew up in Venezuela and Colombia where his parents were missionaries for 30 years, it is here that he met his wife, Aurora.  daniel and revelation
Pastor Bohr has a heavy speaking schedule which takes him around the country, as well as the world. He has a BA, MA, and MDiv, from Andrews University and his ministry is a reflection of his passion for Bible prophecy, and it is through his media ministry that he spreads the word globally.
Twice a year he teaches the class "Foundations of Seventh-day Adventist Theology" at the Amazing Facts College of Evangelism. As he grew up in Caracas Venezuela he is fluent in Spanish, and has a variety of topics available in both languages and is best known for his ground breaking series Cracking the Genesis Code, which is a result of 14 years of in-depth study and research.  daniel and revelation
In this video presentation Stephen Bohr explains the Three Angels Messages which are to be the final warning given to man in the book of Revelation. These warnings are to go to the world, and are of extreme importance for the salvation of the Christians in these final days in which we live.
The overall theme of this series are the prophecies of the books of Daniel and the Revelation of Jesus Christ, and Pastor Bohr is one of very few shepherds for our Saviour that give an honest and thorough study and presentation of the prophecies contained in them.
This is a must watch series for all those who trust in the Inspired Word, and who wish to know, or who wish to consider that the end times prophecies given to us by our Saviour are for our admonition, and for our understanding. daniel and revelation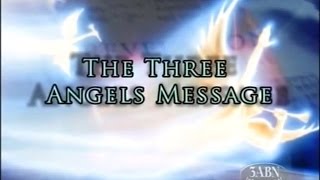 1 Ten Facts About Revelation Pastor Stephen Bohr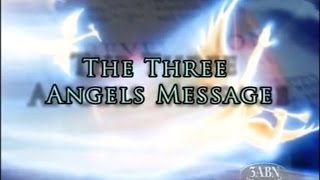 2 What is the Everlasting Gospel Pastor Stephen Bohr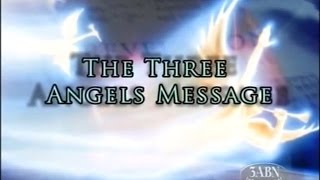 3 The Beginning of Wisdom Pastor Stephen Bohr Sanctuary Series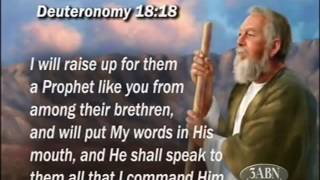 4 How to Glorify God Pastor Stephen Bohr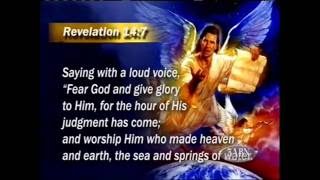 5 The Hour of God's Judgement Pastor Stephen Bohr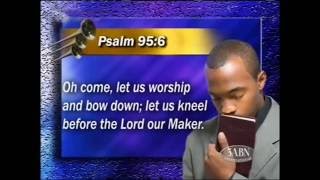 6 Foundation of True Worship Pastor Stephen Bohr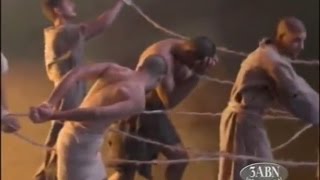 7 Mystery Babylon the Great Pastor Stephen Bohr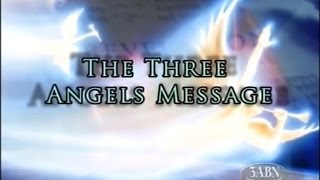 8 Babylon's Abominable Wine Pastor Stephen Bohr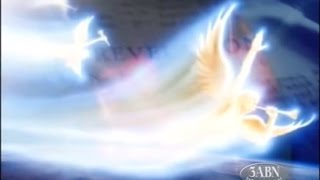 9 Babylon's Filthy Fornication Pastor Stephen Bohr
10 Revelation's Sea Beast Pastor Stephen Bohr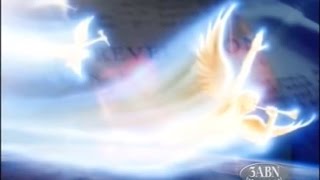 11 Revelation's Land Beast Pastor Stephen Bohr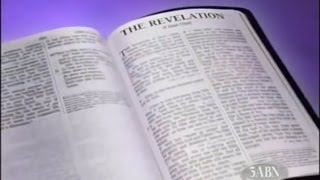 12 The Image of the Beast Pastor Stephen Bohr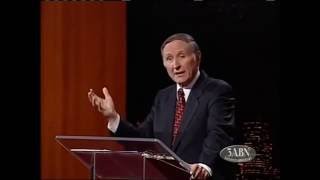 13 666 The Number of the Beast Pastor Stephen Bohr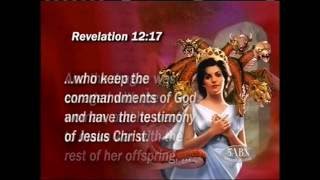 14 The Mark of the Beast Part I Pastor Stephen Bohr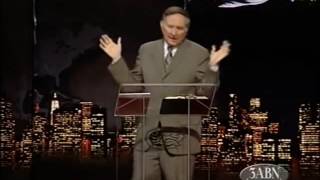 15 The Mark of the Beast Part II Pastor Stephen Bohr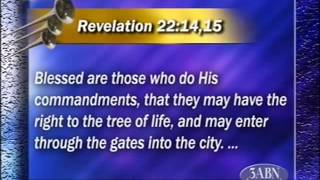 16 The Wine of Gods Wrath Pastor Stephen Bohr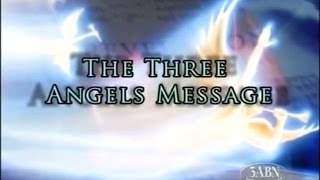 17 The Smoke of Babylon Pastor Stephen Bohr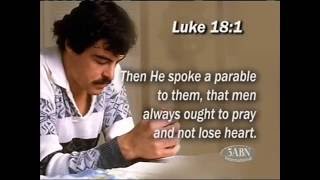 18 The Patience of the saints Pastor Stephen Bohr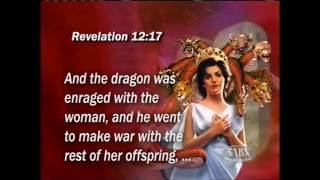 19 The Commandments of God Pastor Stephen Bohr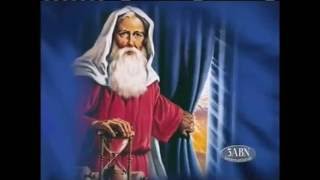 20 The Faith of Jesus Pastor Stephen Bohr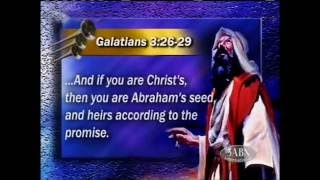 21 The Remnant of Her Seed Pastor Stephen Bohr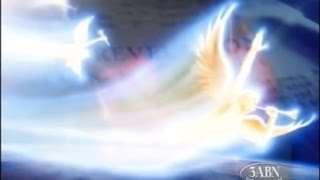 22 The 144,000 Pastor Stephen Bohr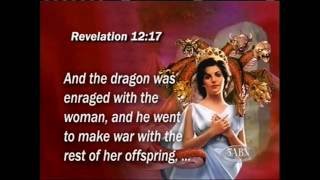 23 Testimony of Jesus Pastor Stephen Bohr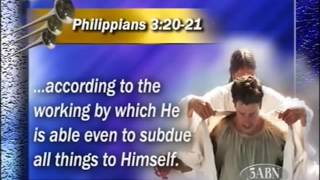 24 Harvest of the Earth is Ripe Pastor Stephen Bohr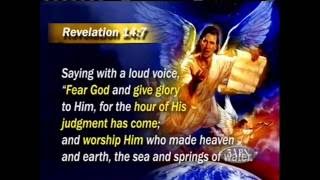 25 Come out of Her My People Pastor Stephen Bohr
1 Ten Facts About Revelation Pastor Stephen Bohr

Pastor Stephen Bohr is a true soldier for our Lord Jesus Christ, and his knowledge, understanding and interpretation of the scriptures is amongst the very best that I have found. Sola Scriptura, "For precept must be upon precept, precept upon precept; line upon line, line upon line; here a little, and there a little: Isaiah 28:10" is the guiding principle that motivates his studies. Not only does he help with interpretation but explains by allowing the bible to interpret itself. His presentation is excellent and and he gives a true and faithful representation of the Word of God and this series of lectures on the Three Angels Messages is a must watch for all new and old Christians alike as well as all Seventh Day Adventist's, who may need to reestablish their roots and strengthen the foundations of their faith. I highly recommend visiting the website of Secrets Unsealed, downloading, and studying the resources that he presents for interpretation. http://www.secretsunsealed.org/ https://www.youtube.com/channel/UCcopRbQkzivS5Kx6Y1hve-g

2 What is the Everlasting Gospel Pastor Stephen Bohr

Pastor Stephen Bohr is a true soldier for our Lord Jesus Christ, and his knowledge, understanding and interpretation of the scriptures is amongst the very best that I have found. Sola Scriptura, "For precept must be upon precept, precept upon precept; line upon line, line upon line; here a little, and there a little: Isaiah 28:10" is the guiding principle that motivates his studies. Not only does he help with interpretation but explains by allowing the bible to interpret itself. His presentation is excellent and and he gives a true and faithful representation of the Word of God and this series of lectures on the Three Angels Messages is a must watch for all new and old Christians alike as well as all Seventh Day Adventist's, who may need to reestablish their roots and strengthen the foundations of their faith. I highly recommend visiting the website of Secrets Unsealed, downloading, and studying the resources that he presents for interpretation. http://www.secretsunsealed.org/ https://www.youtube.com/channel/UCcopRbQkzivS5Kx6Y1hve-g

3 The Beginning of Wisdom Pastor Stephen Bohr Sanctuary Series

Pastor Stephen Bohr is a true soldier for our Lord Jesus Christ, and his knowledge, understanding and interpretation of the scriptures is amongst the very best that I have found. Sola Scriptura, "For precept must be upon precept, precept upon precept; line upon line, line upon line; here a little, and there a little: Isaiah 28:10" is the guiding principle that motivates his studies. Not only does he help with interpretation but explains by allowing the bible to interpret itself. His presentation is excellent and and he gives a true and faithful representation of the Word of God and this series of lectures on the Three Angels Messages is a must watch for all new and old Christians alike as well as all Seventh Day Adventist's, who may need to reestablish their roots and strengthen the foundations of their faith. I highly recommend visiting the website of Secrets Unsealed, downloading, and studying the resources that he presents for interpretation. http://www.secretsunsealed.org/ https://www.youtube.com/channel/UCcopRbQkzivS5Kx6Y1hve-g

4 How to Glorify God Pastor Stephen Bohr

Pastor Stephen Bohr is a true soldier for our Lord Jesus Christ, and his knowledge, understanding and interpretation of the scriptures is amongst the very best that I have found. Sola Scriptura, "For precept must be upon precept, precept upon precept; line upon line, line upon line; here a little, and there a little: Isaiah 28:10" is the guiding principle that motivates his studies. Not only does he help with interpretation but explains by allowing the bible to interpret itself. His presentation is excellent and and he gives a true and faithful representation of the Word of God and this series of lectures on the Three Angels Messages is a must watch for all new and old Christians alike as well as all Seventh Day Adventist's, who may need to reestablish their roots and strengthen the foundations of their faith. I highly recommend visiting the website of Secrets Unsealed, downloading, and studying the resources that he presents for interpretation. http://www.secretsunsealed.org/ https://www.youtube.com/channel/UCcopRbQkzivS5Kx6Y1hve-g

5 The Hour of God's Judgement Pastor Stephen Bohr

Pastor Stephen Bohr is a true soldier for our Lord Jesus Christ, and his knowledge, understanding and interpretation of the scriptures is amongst the very best that I have found. Sola Scriptura, "For precept must be upon precept, precept upon precept; line upon line, line upon line; here a little, and there a little: Isaiah 28:10" is the guiding principle that motivates his studies. Not only does he help with interpretation but explains by allowing the bible to interpret itself. His presentation is excellent and and he gives a true and faithful representation of the Word of God and this series of lectures on the Three Angels Messages is a must watch for all new and old Christians alike as well as all Seventh Day Adventist's, who may need to reestablish their roots and strengthen the foundations of their faith. I highly recommend visiting the website of Secrets Unsealed, downloading, and studying the resources that he presents for interpretation. http://www.secretsunsealed.org/ https://www.youtube.com/channel/UCcopRbQkzivS5Kx6Y1hve-g

6 Foundation of True Worship Pastor Stephen Bohr

Pastor Stephen Bohr is a true soldier for our Lord Jesus Christ, and his knowledge, understanding and interpretation of the scriptures is amongst the very best that I have found. Sola Scriptura, "For precept must be upon precept, precept upon precept; line upon line, line upon line; here a little, and there a little: Isaiah 28:10" is the guiding principle that motivates his studies. Not only does he help with interpretation but explains by allowing the bible to interpret itself. His presentation is excellent and and he gives a true and faithful representation of the Word of God and this series of lectures on the Three Angels Messages is a must watch for all new and old Christians alike as well as all Seventh Day Adventist's, who may need to reestablish their roots and strengthen the foundations of their faith. I highly recommend visiting the website of Secrets Unsealed, downloading, and studying the resources that he presents for interpretation. http://www.secretsunsealed.org/ https://www.youtube.com/channel/UCcopRbQkzivS5Kx6Y1hve-g

7 Mystery Babylon the Great Pastor Stephen Bohr

Pastor Stephen Bohr is a true soldier for our Lord Jesus Christ, and his knowledge, understanding and interpretation of the scriptures is amongst the very best that I have found. Sola Scriptura, "For precept must be upon precept, precept upon precept; line upon line, line upon line; here a little, and there a little: Isaiah 28:10" is the guiding principle that motivates his studies. Not only does he help with interpretation but explains by allowing the bible to interpret itself. His presentation is excellent and and he gives a true and faithful representation of the Word of God and this series of lectures on the Three Angels Messages is a must watch for all new and old Christians alike as well as all Seventh Day Adventist's, who may need to reestablish their roots and strengthen the foundations of their faith. I highly recommend visiting the website of Secrets Unsealed, downloading, and studying the resources that he presents for interpretation. http://www.secretsunsealed.org/ https://www.youtube.com/channel/UCcopRbQkzivS5Kx6Y1hve-g

8 Babylon's Abominable Wine Pastor Stephen Bohr

Pastor Stephen Bohr is a true soldier for our Lord Jesus Christ, and his knowledge, understanding and interpretation of the scriptures is amongst the very best that I have found. Sola Scriptura, "For precept must be upon precept, precept upon precept; line upon line, line upon line; here a little, and there a little: Isaiah 28:10" is the guiding principle that motivates his studies. Not only does he help with interpretation but explains by allowing the bible to interpret itself. His presentation is excellent and and he gives a true and faithful representation of the Word of God and this series of lectures on the Three Angels Messages is a must watch for all new and old Christians alike as well as all Seventh Day Adventist's, who may need to reestablish their roots and strengthen the foundations of their faith. I highly recommend visiting the website of Secrets Unsealed, downloading, and studying the resources that he presents for interpretation. http://www.secretsunsealed.org/ https://www.youtube.com/channel/UCcopRbQkzivS5Kx6Y1hve-g

9 Babylon's Filthy Fornication Pastor Stephen Bohr

Pastor Stephen Bohr is a true soldier for our Lord Jesus Christ, and his knowledge, understanding and interpretation of the scriptures is amongst the very best that I have found. Sola Scriptura, "For precept must be upon precept, precept upon precept; line upon line, line upon line; here a little, and there a little: Isaiah 28:10" is the guiding principle that motivates his studies. Not only does he help with interpretation but explains by allowing the bible to interpret itself. His presentation is excellent and and he gives a true and faithful representation of the Word of God and this series of lectures on the Three Angels Messages is a must watch for all new and old Christians alike as well as all Seventh Day Adventist's, who may need to reestablish their roots and strengthen the foundations of their faith. I highly recommend visiting the website of Secrets Unsealed, downloading, and studying the resources that he presents for interpretation. http://www.secretsunsealed.org/ https://www.youtube.com/channel/UCcopRbQkzivS5Kx6Y1hve-g

10 Revelation's Sea Beast Pastor Stephen Bohr

Pastor Stephen Bohr is a true soldier for our Lord Jesus Christ, and his knowledge, understanding and interpretation of the scriptures is amongst the very best that I have found. Sola Scriptura, "For precept must be upon precept, precept upon precept; line upon line, line upon line; here a little, and there a little: Isaiah 28:10" is the guiding principle that motivates his studies. Not only does he help with interpretation but explains by allowing the bible to interpret itself. His presentation is excellent and and he gives a true and faithful representation of the Word of God and this series of lectures on the Three Angels Messages is a must watch for all new and old Christians alike as well as all Seventh Day Adventist's, who may need to reestablish their roots and strengthen the foundations of their faith. I highly recommend visiting the website of Secrets Unsealed, downloading, and studying the resources that he presents for interpretation. http://www.secretsunsealed.org/ https://www.youtube.com/channel/UCcopRbQkzivS5Kx6Y1hve-g

11 Revelation's Land Beast Pastor Stephen Bohr

Pastor Stephen Bohr is a true soldier for our Lord Jesus Christ, and his knowledge, understanding and interpretation of the scriptures is amongst the very best that I have found. Sola Scriptura, "For precept must be upon precept, precept upon precept; line upon line, line upon line; here a little, and there a little: Isaiah 28:10" is the guiding principle that motivates his studies. Not only does he help with interpretation but explains by allowing the bible to interpret itself. His presentation is excellent and and he gives a true and faithful representation of the Word of God and this series of lectures on the Three Angels Messages is a must watch for all new and old Christians alike as well as all Seventh Day Adventist's, who may need to reestablish their roots and strengthen the foundations of their faith. I highly recommend visiting the website of Secrets Unsealed, downloading, and studying the resources that he presents for interpretation. http://www.secretsunsealed.org/ https://www.youtube.com/channel/UCcopRbQkzivS5Kx6Y1hve-g

12 The Image of the Beast Pastor Stephen Bohr

Pastor Stephen Bohr is a true soldier for our Lord Jesus Christ, and his knowledge, understanding and interpretation of the scriptures is amongst the very best that I have found. Sola Scriptura, "For precept must be upon precept, precept upon precept; line upon line, line upon line; here a little, and there a little: Isaiah 28:10" is the guiding principle that motivates his studies. Not only does he help with interpretation but explains by allowing the bible to interpret itself. His presentation is excellent and and he gives a true and faithful representation of the Word of God and this series of lectures on the Three Angels Messages is a must watch for all new and old Christians alike as well as all Seventh Day Adventist's, who may need to reestablish their roots and strengthen the foundations of their faith. I highly recommend visiting the website of Secrets Unsealed, downloading, and studying the resources that he presents for interpretation. http://www.secretsunsealed.org/ https://www.youtube.com/channel/UCcopRbQkzivS5Kx6Y1hve-g

13 666 The Number of the Beast Pastor Stephen Bohr

Pastor Stephen Bohr is a true soldier for our Lord Jesus Christ, and his knowledge, understanding and interpretation of the scriptures is amongst the very best that I have found. Sola Scriptura, "For precept must be upon precept, precept upon precept; line upon line, line upon line; here a little, and there a little: Isaiah 28:10" is the guiding principle that motivates his studies. Not only does he help with interpretation but explains by allowing the bible to interpret itself. His presentation is excellent and and he gives a true and faithful representation of the Word of God and this series of lectures on the Three Angels Messages is a must watch for all new and old Christians alike as well as all Seventh Day Adventist's, who may need to reestablish their roots and strengthen the foundations of their faith. I highly recommend visiting the website of Secrets Unsealed, downloading, and studying the resources that he presents for interpretation. http://www.secretsunsealed.org/ https://www.youtube.com/channel/UCcopRbQkzivS5Kx6Y1hve-g

14 The Mark of the Beast Part I Pastor Stephen Bohr

Pastor Stephen Bohr is a true soldier for our Lord Jesus Christ, and his knowledge, understanding and interpretation of the scriptures is amongst the very best that I have found. Sola Scriptura, "For precept must be upon precept, precept upon precept; line upon line, line upon line; here a little, and there a little: Isaiah 28:10" is the guiding principle that motivates his studies. Not only does he help with interpretation but explains by allowing the bible to interpret itself. His presentation is excellent and and he gives a true and faithful representation of the Word of God and this series of lectures on the Three Angels Messages is a must watch for all new and old Christians alike as well as all Seventh Day Adventist's, who may need to reestablish their roots and strengthen the foundations of their faith. I highly recommend visiting the website of Secrets Unsealed, downloading, and studying the resources that he presents for interpretation. http://www.secretsunsealed.org/ https://www.youtube.com/channel/UCcopRbQkzivS5Kx6Y1hve-g

15 The Mark of the Beast Part II Pastor Stephen Bohr

Pastor Stephen Bohr is a true soldier for our Lord Jesus Christ, and his knowledge, understanding and interpretation of the scriptures is amongst the very best that I have found. Sola Scriptura, "For precept must be upon precept, precept upon precept; line upon line, line upon line; here a little, and there a little: Isaiah 28:10" is the guiding principle that motivates his studies. Not only does he help with interpretation but explains by allowing the bible to interpret itself. His presentation is excellent and and he gives a true and faithful representation of the Word of God and this series of lectures on the Three Angels Messages is a must watch for all new and old Christians alike as well as all Seventh Day Adventist's, who may need to reestablish their roots and strengthen the foundations of their faith. I highly recommend visiting the website of Secrets Unsealed, downloading, and studying the resources that he presents for interpretation. http://www.secretsunsealed.org/ https://www.youtube.com/channel/UCcopRbQkzivS5Kx6Y1hve-g

16 The Wine of Gods Wrath Pastor Stephen Bohr

Pastor Stephen Bohr is a true soldier for our Lord Jesus Christ, and his knowledge, understanding and interpretation of the scriptures is amongst the very best that I have found. Sola Scriptura, "For precept must be upon precept, precept upon precept; line upon line, line upon line; here a little, and there a little: Isaiah 28:10" is the guiding principle that motivates his studies. Not only does he help with interpretation but explains by allowing the bible to interpret itself. His presentation is excellent and and he gives a true and faithful representation of the Word of God and this series of lectures on the Three Angels Messages is a must watch for all new and old Christians alike as well as all Seventh Day Adventist's, who may need to reestablish their roots and strengthen the foundations of their faith. I highly recommend visiting the website of Secrets Unsealed, downloading, and studying the resources that he presents for interpretation. http://www.secretsunsealed.org/ https://www.youtube.com/channel/UCcopRbQkzivS5Kx6Y1hve-g

17 The Smoke of Babylon Pastor Stephen Bohr

Pastor Stephen Bohr is a true soldier for our Lord Jesus Christ, and his knowledge, understanding and interpretation of the scriptures is amongst the very best that I have found. Sola Scriptura, "For precept must be upon precept, precept upon precept; line upon line, line upon line; here a little, and there a little: Isaiah 28:10" is the guiding principle that motivates his studies. Not only does he help with interpretation but explains by allowing the bible to interpret itself. His presentation is excellent and and he gives a true and faithful representation of the Word of God and this series of lectures on the Three Angels Messages is a must watch for all new and old Christians alike as well as all Seventh Day Adventist's, who may need to reestablish their roots and strengthen the foundations of their faith. I highly recommend visiting the website of Secrets Unsealed, downloading, and studying the resources that he presents for interpretation. http://www.secretsunsealed.org/ https://www.youtube.com/channel/UCcopRbQkzivS5Kx6Y1hve-g

18 The Patience of the saints Pastor Stephen Bohr

Pastor Stephen Bohr is a true soldier for our Lord Jesus Christ, and his knowledge, understanding and interpretation of the scriptures is amongst the very best that I have found. Sola Scriptura, "For precept must be upon precept, precept upon precept; line upon line, line upon line; here a little, and there a little: Isaiah 28:10" is the guiding principle that motivates his studies. Not only does he help with interpretation but explains by allowing the bible to interpret itself. His presentation is excellent and and he gives a true and faithful representation of the Word of God and this series of lectures on the Three Angels Messages is a must watch for all new and old Christians alike as well as all Seventh Day Adventist's, who may need to reestablish their roots and strengthen the foundations of their faith. I highly recommend visiting the website of Secrets Unsealed, downloading, and studying the resources that he presents for interpretation. http://www.secretsunsealed.org/ https://www.youtube.com/channel/UCcopRbQkzivS5Kx6Y1hve-g

19 The Commandments of God Pastor Stephen Bohr

Pastor Stephen Bohr is a true soldier for our Lord Jesus Christ, and his knowledge, understanding and interpretation of the scriptures is amongst the very best that I have found. Sola Scriptura, "For precept must be upon precept, precept upon precept; line upon line, line upon line; here a little, and there a little: Isaiah 28:10" is the guiding principle that motivates his studies. Not only does he help with interpretation but explains by allowing the bible to interpret itself. His presentation is excellent and and he gives a true and faithful representation of the Word of God and this series of lectures on the Three Angels Messages is a must watch for all new and old Christians alike as well as all Seventh Day Adventist's, who may need to reestablish their roots and strengthen the foundations of their faith. I highly recommend visiting the website of Secrets Unsealed, downloading, and studying the resources that he presents for interpretation. http://www.secretsunsealed.org/ https://www.youtube.com/channel/UCcopRbQkzivS5Kx6Y1hve-g

20 The Faith of Jesus Pastor Stephen Bohr

Pastor Stephen Bohr is a true soldier for our Lord Jesus Christ, and his knowledge, understanding and interpretation of the scriptures is amongst the very best that I have found. Sola Scriptura, "For precept must be upon precept, precept upon precept; line upon line, line upon line; here a little, and there a little: Isaiah 28:10" is the guiding principle that motivates his studies. Not only does he help with interpretation but explains by allowing the bible to interpret itself. His presentation is excellent and and he gives a true and faithful representation of the Word of God and this series of lectures on the Three Angels Messages is a must watch for all new and old Christians alike as well as all Seventh Day Adventist's, who may need to reestablish their roots and strengthen the foundations of their faith. I highly recommend visiting the website of Secrets Unsealed, downloading, and studying the resources that he presents for interpretation. http://www.secretsunsealed.org/ https://www.youtube.com/channel/UCcopRbQkzivS5Kx6Y1hve-g

21 The Remnant of Her Seed Pastor Stephen Bohr

Pastor Stephen Bohr is a true soldier for our Lord Jesus Christ, and his knowledge, understanding and interpretation of the scriptures is amongst the very best that I have found. Sola Scriptura, "For precept must be upon precept, precept upon precept; line upon line, line upon line; here a little, and there a little: Isaiah 28:10" is the guiding principle that motivates his studies. Not only does he help with interpretation but explains by allowing the bible to interpret itself. His presentation is excellent and and he gives a true and faithful representation of the Word of God and this series of lectures on the Three Angels Messages is a must watch for all new and old Christians alike as well as all Seventh Day Adventist's, who may need to reestablish their roots and strengthen the foundations of their faith. I highly recommend visiting the website of Secrets Unsealed, downloading, and studying the resources that he presents for interpretation. http://www.secretsunsealed.org/ https://www.youtube.com/channel/UCcopRbQkzivS5Kx6Y1hve-g

22 The 144,000 Pastor Stephen Bohr

Pastor Stephen Bohr is a true soldier for our Lord Jesus Christ, and his knowledge, understanding and interpretation of the scriptures is amongst the very best that I have found. Sola Scriptura, "For precept must be upon precept, precept upon precept; line upon line, line upon line; here a little, and there a little: Isaiah 28:10" is the guiding principle that motivates his studies. Not only does he help with interpretation but explains by allowing the bible to interpret itself. His presentation is excellent and and he gives a true and faithful representation of the Word of God and this series of lectures on the Three Angels Messages is a must watch for all new and old Christians alike as well as all Seventh Day Adventist's, who may need to reestablish their roots and strengthen the foundations of their faith. I highly recommend visiting the website of Secrets Unsealed, downloading, and studying the resources that he presents for interpretation. http://www.secretsunsealed.org/ https://www.youtube.com/channel/UCcopRbQkzivS5Kx6Y1hve-g

23 Testimony of Jesus Pastor Stephen Bohr

Pastor Stephen Bohr is a true soldier for our Lord Jesus Christ, and his knowledge, understanding and interpretation of the scriptures is amongst the very best that I have found. Sola Scriptura, "For precept must be upon precept, precept upon precept; line upon line, line upon line; here a little, and there a little: Isaiah 28:10" is the guiding principle that motivates his studies. Not only does he help with interpretation but explains by allowing the bible to interpret itself. His presentation is excellent and and he gives a true and faithful representation of the Word of God and this series of lectures on the Three Angels Messages is a must watch for all new and old Christians alike as well as all Seventh Day Adventist's, who may need to reestablish their roots and strengthen the foundations of their faith. I highly recommend visiting the website of Secrets Unsealed, downloading, and studying the resources that he presents for interpretation. http://www.secretsunsealed.org/ https://www.youtube.com/channel/UCcopRbQkzivS5Kx6Y1hve-g

24 Harvest of the Earth is Ripe Pastor Stephen Bohr

Pastor Stephen Bohr is a true soldier for our Lord Jesus Christ, and his knowledge, understanding and interpretation of the scriptures is amongst the very best that I have found. Sola Scriptura, "For precept must be upon precept, precept upon precept; line upon line, line upon line; here a little, and there a little: Isaiah 28:10" is the guiding principle that motivates his studies. Not only does he help with interpretation but explains by allowing the bible to interpret itself. His presentation is excellent and and he gives a true and faithful representation of the Word of God and this series of lectures on the Three Angels Messages is a must watch for all new and old Christians alike as well as all Seventh Day Adventist's, who may need to reestablish their roots and strengthen the foundations of their faith. I highly recommend visiting the website of Secrets Unsealed, downloading, and studying the resources that he presents for interpretation. http://www.secretsunsealed.org/ https://www.youtube.com/channel/UCcopRbQkzivS5Kx6Y1hve-g

25 Come out of Her My People Pastor Stephen Bohr

Pastor Stephen Bohr is a true soldier for our Lord Jesus Christ, and his knowledge, understanding and interpretation of the scriptures is amongst the very best that I have found. Sola Scriptura, "For precept must be upon precept, precept upon precept; line upon line, line upon line; here a little, and there a little: Isaiah 28:10" is the guiding principle that motivates his studies. Not only does he help with interpretation but explains by allowing the bible to interpret itself. His presentation is excellent and and he gives a true and faithful representation of the Word of God and this series of lectures on the Three Angels Messages is a must watch for all new and old Christians alike as well as all Seventh Day Adventist's, who may need to reestablish their roots and strengthen the foundations of their faith. I highly recommend visiting the website of Secrets Unsealed, downloading, and studying the resources that he presents for interpretation. http://www.secretsunsealed.org/ https://www.youtube.com/channel/UCcopRbQkzivS5Kx6Y1hve-g